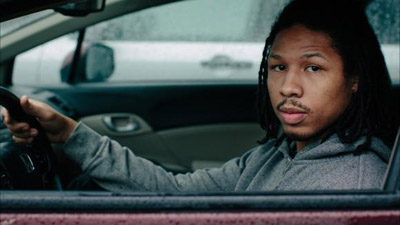 ProPublica, Consumer Reports and the Insurance Information Institute have built their reputations on being go-to resources for research and analysis, but one report has embroiled them in a scrap over how insurance premiums are set for various consumers.
The consumer protection outfits recently released their response to a column by the Insurance Information Institute's James Lynch which criticizing a report they produced, Minority Neighborhoods Pay Higher Car Insurance Premiums Than White Areas with the Same Risk. Lynch serves as the chief actuary and vice president of research and information services at I.I.I., and he joined the group in 2014 after a stint providing consulting services, co-authoring white papers and developing original research for the group.
 The Insurance Information Institute (I.I.I.) say they've provided "definitive insurance information" to consumers for the last 60 years, and each year the I.I.I. "works on more than 3,700 news stories." The group says they also field some 6,000 requests for insurance-related information annually. Via direct contact with the media, individuals and organizations, the I.I.I. publishes a range of pamphlets, books and digital content.
ProPublica's analysis makes an unfair comparison (and a fundamental actuarial mistake) by comparing the losses of all drivers within a ZIP code to the premium charged to a single person. Again, this is a basic error in statistical analysis, one so elemental that all actuaries learn about it early in their rigorous curriculum. Underwriters learn about it, too. In fact, most people working in the insurance industry understand this mistake and are taught not to make it. Most people in insurance would put it this way: The reporters are not making an apples-to-apples comparison."

– James Lynch, I.I.I.
According to Insurance Journal, Lynch says the ProPublica and Consumer Reports investigation – which claimed that insurers gouge drivers in minority-dominated ZIP codes – the insurance industry is striking back with a criticism of the methodology used to compiled the report.
Entitled Why ProPublica's Auto Insurance Report Is Inaccurate, Unfair and Irresponsible, Lynch's response to the report led the consumer protection groups to fire back.
Referring to the April 5th response from Lynch, the groups wrote:
While we appreciate that Mr. Lynch and the industry may disagree with our findings and conclusions, we want to correct for readers several errors he made in describing our work. In fact, we released a detailed methodology of our study, primarily to be as transparent and forthright  as possible about what we did and did not do, and about the limitations of our analysis."
While Lynch wrote that the groups failed to address "how auto insurers priced policies where data about the policyholders and a ZIP code's loss costs was thin," the groups say they analyzed – in detail – the system in California which "allows insurers to set rates for sparsely populated rural areas by considering risk in contiguous ZIP codes."
The groups say their methodology "was developed over more than a year and reviewed by a variety of independent experts in the field (including academics, statisticians, and former regulators), whose feedback we incorporated. We were transparent with the Insurance Information Institute and with the firm the trade group hired, providing all our data and even our code to ensure they could fairly respond."
ProPublica says they are "an independent, nonprofit newsroom that produces investigative journalism in the public interest." The group says their efforts are focused "exclusively on truly important stories, stories with "moral force." Funded by the Sandler Foundation, the group is a nonprofit corporation exempt from taxes as a 501(c)(3) corporation. The group has a Governing Board chaired by Paul Sagan which functions alongside a Journalism Advisory Board and a Business Advisory Council.
Consumer Reports, an independent, nonprofit organization which "works side by side with consumers to create a fairer, safer, and healthier world," has provided "evidence-based product testing and ratings, rigorous research, hard-hitting investigative journalism, public education and steadfast policy action on behalf of consumers' interests" for the last 80 years.