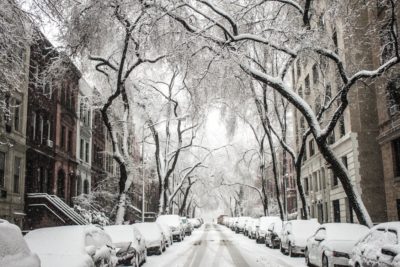 The first quarter of 2017 proved particularly rough on homeowners and property and casualty insurers. They were all hit with some seriously expensive losses thanks to hail, tornadoes and ice to the tune of more than a third of a billion dollars.
First-quarter underwriting results for Travelers Cos. worsened year-over-year as catastrophe costs jumped 9 percent to $347 million, while Allstate Corp. and others also reported the effects of storm-related claims ahead of their earnings reports.
Insured damage from natural disasters in the United States during the first quarter is currently tabbed at a total of nearly $7 billion, and of that figure, some $6 billion resulted from from severe storms.
As a result, the opening three months of 2017 are the most expensive first quarter on record for the insurance industry in terms of payouts for thunderstorm-related claims.
These first-quarter costs and losses compare with an average of about $1.5 billion per first-quarter insured losses from 2000-2016.
According to preliminary government report data, the 425 tornadoes which occurred during January through March compared with 205 such events during in the same period in 2016.
The average number of incidents during the same period for 2014-2016 was just over 90 and means April is – at least this year the cruelest month indeed – and shaping up to be another costly month for U.S. insurers and homeowners.