If you've ever stood around in an airport thinking about buying travel insurance, we're pretty sure you found the process confusing – so many options and different types of coverage can leave your eyes rolling back in your head.
Now a new insurtech venture, Airsurety, Inc., has simplified the process of buying your travel insurance policy with what they call Accidental Death Benefit on an Airplane.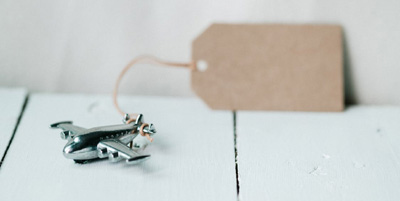 It's straightforward stuff and simple to understand. Airsurety offers an affordable, easy to purchase insurance product for both individuals and companies. While flying is one of the safest ways to travel, the founders of Airsurety are intent on offering customers the extra added value of security and financial protection for the people they love and care about.
David Lyons, the Founder and Chairman of Airsurety, Inc., has been serving the insurance needs of both corporate and individuals clients since 1996, and that experience led to the creation of Airsurety. Lyons has created and developed this unique specialty insurance product to protect travelers.
As the Founder of Lyons Global Insurance Services, LLC, Lyons has operated a firm focused on Life, Disability and Health Insurance lines to provide unique customized solutions. Working alongside Operating Partners, Arben Kane, an experienced entrepreneur with over 17 years of experience in technology, and Alon Hillel-Tuch, the co-founder and the Chief Financial and Technical Officer of RocketHub one of the world's largest alternative finance platforms, Lyons developed Airsurety to offer travelers an efficient and cost-effective way to protect themselves as they circle the globe.
According to Lyons, the policies cover accidental death on an airplane which begins from the time you board until the moment you disembark at your destination.
While Lyons says it's likely your current life insurance policy – if you have one – covers you as you travel, he adds that most people don't have enough coverage.
"As experienced insurance providers, we always feel you should be adequately covered to protect your family," Lyons says. "Most people don't have enough coverage. An Airsurety policy supplements your life insurance policy and provides an affordable way to get increased coverage."
While some credit card companies offer coverage, each card company offers different levels of coverage. The catch is that some details of the coverage hinge on whether or not your travel was booked with their card – and it only covers the member named on the card. That means your family members might be excluded if, say, your company booked your business trip.
So How Does Airsurety Work?
All travel on US flights is covered, and for international flights, Airsurety offers a safety rating list to help you determine how your coverage applies. On their plans, an airline must receive a '5' or higher rating in order to be eligible for Airsurety coverage.
In the event something happens during your trip, Lyons says it's best to have named a trusted family member, friend or advisor in the emergency contact section provided upon receipt of your purchased policy. That person will get receive an email notifying them when you purchase an Airsurety policy, and that notification directs them to a link in case there should ever be a claim.
Lyons says you can buy more than one policy, and he adds that there are times when buying multiple policies makes sense.
Airsurety offers a $2,000,000 policy for just $179.99 annually which offers global coverage, unlimited flights and 'ultimate coverage.' A policy which offers $3,000,000 in coverage is just $269.99 annually, and it also offers global coverage, unlimited flights and 'ultimate coverage.'
Should you need slightly less coverage, Airsurety Inc. offers a "Basic" plan which includes a $500,000 policy for just $59.99.
And no worries about how your data is handled as Airsurety has partnered with Stripe for payments, Amazon for secure hosting and the company is a Standard & Poor's A+ rated insurance carrier for policies.