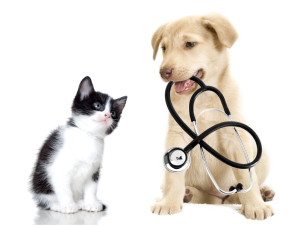 By Karla Sullivan
Trupanion, Inc. (NYSE: TRUP) announced today that it was selected by MWI Veterinary Supply, Inc. (Nasdaq: MWIV), a leading distributor of animal health products across the United States of America and United Kingdom, as the preferred provider of medical insurance for cats and dogs for its Distinct Advantage Program members.
The Distinct Advantage Program was designed by MWI to reward and support its best customers. Through MWI's network of more than 300 Territory Managers, Distinct Advantage Members enjoy priority access to a network of trusted animal health products and services.
"MWI is the nation's premier distributor of animal health product and services, serving more than 20,000 customers in North America.  Since its founding in 1976, MWI has developed deep relationships with thousands of the nation's leading animal hospitals.  We're honored to be selected as their preferred provider of medical insurance for cats and dogs and look forward to leveraging MWI's extensive network to deepen our relationships with Distinct Advantage Program members.  Our Territory Partners and Regional Directors will be working side by side with more than 300 MWI Territory Managers to educate member hospitals on the benefits of Trupanion's medical insurance for cats and dogs," said Darryl Rawlings, CEO and Founder of Trupanion.
"After our internal review of the leading companies in the space, we selected Trupanion as the best-in-class of the products on the market.  Helping our veterinary customers better understand the value proposition of proactively educating pet owners about medical insurance for their pets will benefit not only pets and veterinary hospitals, but also all companies that sell products and services to the profession," said John Yamagata, Director of National Accounts at MWI.
Trupanion's founder is not your typical CEO in well-dressed suits but has been known to wear shorts, a t-shirt and flip-flops while he lounges with his office dogs though always inspiring excellence in helping pets live a strong and healthy life.  In fact, their entire office is a completely pet friend environment with play area in the lobby and pet beds and blankets at every cubicle.
Good pet insurance is certainly a requirement of pet owners peace of mind knowing, like family, that they are insured for accidents and illnesses. However, the most important step is to make sure that the premiums you intend to pay will cover your pets in their most critical time of need. And where do you begin?
The following are recommended questions to ask when insuring your favorite pets:
How long is the policy term?
Enrollment age? Is your 17 year old dog to old?
Any waiting periods?
Coverage when traveling out of state?
Do premiums increase with the animals age
If I file claim, will the policy premiums increase?
Can  I use my present veterinarian?
What are the deductibles and monthly costs?
Are the vets exam fees covered?
Is routine care covered including vaccinations and dental care?
What about referrals to a specialist?
How are chronic conditions handled?
What is your cancellation and renewal policy?
Trupanion is North America's 2nd largest pet medical insurance provider with 207,843 total enrolled pets (as of 9/30/2014) and revenue expected to be between $115 million and $117 million for 2014.
Family, friends, and of course, your vet are excellent resources when researching for the best pet policies available.