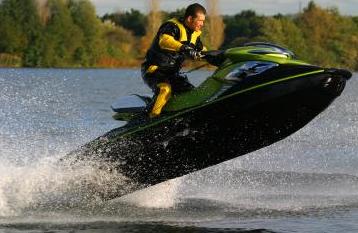 The number of watercraft stolen in the U.S. fell from 2010 to 2011, according to an annual report by the National Insurance Crime Bureau on boat thefts and recoveries. 
The report examined watercraft reported stolen between January 1 and December 31, 2011 and includes everything from canoes and dinghies to commercial ferry and oyster boats.
Overall, there were 6,070 watercraft thefts reported during the period.  This is a 9 percent decrease from the 6,663 thefts reported in 2010.
Florida led the states with the most thefts (1,322) followed by California (550), Texas (437), Washington (224) and North Carolina (205).  Hawaii did not have a single reported boat theft in 2011.
Among the differing boat types, the "jet ski" category had the most thefts (1,219), followed by runabout (992), utility (437), cruiser (255) and sailboat (60).
The top five manufacturers in watercraft thefts are:  Yamaha (537), Bombardier Corporation (522), Kawasaki Motors Manufacturing (196), Alumacraft Boat Company (148) and Bayliner Marine (129).
The month of June saw the highest number of reported thefts at 792 while December had the fewest at 281.  While thefts were reported each day, Friday saw the most with an average of 940 thefts.  Wednesday was the slowest day for thefts with an average of 809.
Although the boating season is nearing its summer peak, many states have year round seasons and the NICB reminds owners to practice safe and smart boating, which includes personal safety while on the water as well as theft prevention. 
The NICB recommends the following tips to help protect watercraft from theft:
• Lock the boat and secure it to the dock with a steel cable.
• Remove expensive equipment when not in use.
• Chain and lock detachable motors to the boat.
• Do not leave title or registration papers in the craft.
• Disable the craft by shutting fuel lines or removing batteries.
• Use a trailer hitch lock after parking a boat on its trailer.
• Install a kill switch in the ignition system.