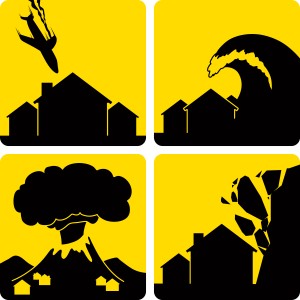 You know your homeowner's insurance will pick up the cost of repairs if your roof sustains hail damage, but did you know it would also cover damages caused by meteors, airplanes and pieces of space junk falling from the sky?
Homeowner's insurance doesn't just pay for typical events that could happen to and at your home. Chances are, your policy will also cover you in the event you should become the unfortunate victim of an extremely unlikely, criminal, even macabre incident. Insurance experts say policies are pretty much standard, but you should check your wording to ensure you're covered in each case, and for how much.
Hot situation. While you'll have to get separate policies for earthquakes and floods, a standard policy typically would cover damage from volcanic ash, says Tim Dodge, spokesperson for The Independent Insurance Agents and Brokers of New York.
Unhappy masses. Should peaceful protests spiral into riots like those taking place in other countries and your home gets caught in the crossfire, your insurance will pay the cost to repair any damages, Dodge says.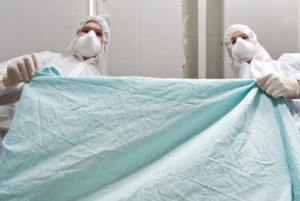 Grisly scene. No one wants to think that their home could become the    scene of a grisly attack, but should a murder or attempted murder occur there are businesses that specialize in biohazard and crime cleanups. Homeowners insurance policies will pay these companies to clean blood-splattered walls, discard soiled carpeting and even remove decomposed bodies.
"This is covered in typical homeowners insurance policies written by the Insurance Services Organization, which is the standard in the industry," says Chris Hackett, director of personal lines for Property Casualty Insurers Association of America. "Just look for biohazard coverage in your policy."
He adds this is a niche industry and insurers often have formed relationships with certain vendors, enabling them to provide negotiated rates for their customers.
Trashed. If thieves break-in and trash your home while looking for valuables, your policy will most likely pay the cost for any repairs, Dodge says. If furniture is broken, the amount of money you'll receive depends on whether your policy pays for replacement cost or the value of the item, which includes depreciation.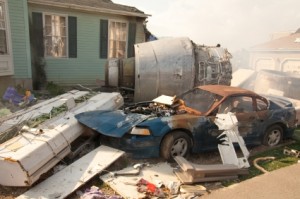 Flying objects. Recently there were news reports of space junk orbiting the earth and scientists weren't sure where it was going to land.
"If it would have been on top of your home, your policy probably would have covered it," Hackett says. "Falling objects are typically covered in a policy, whether it's the very unlikely event that your home would be struck by rogue space junk, an unlikely meteor or falling airplane, which is more likely."
A grave situation. A family member's final resting place also is covered, whether it's on or away from the policyholder's home site, Hackett says.
"If a grave marker, including a mausoleum, is vandalized, damaged or stolen, all are normal losses covered under homeowners' policies. Typically, coverage is limited to $5,000, though," says Hackett.
Kids will be kids. If your 10-year-old is practicing to be the next Major League Baseball slugger and accidentally breaks the neighbor's window with his long ball, rest easy.
"You're covered. But it has to be an accidental mishap and the culprit has to be less than 13 years of age," Hackett says. "Adults should know better," he points out.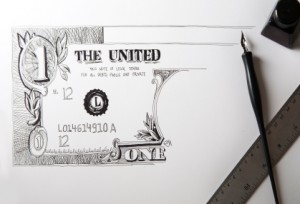 Hot money. Can't tell the difference between real and fake bills? If you unwittingly accepted counterfeit U.S. or Canadian money, your insurance will pay up to $500 for your loss, Hackett says.
Perilous pets. If your normally docile dog thinks he's protecting you when he bites the mailman, your homeowners' policy will cover medical payments and liability coverage, typically up to $300,000, Hackett says. But neither Hackett nor Dodge believe any policy would cover wild animals, such as the menagerie of lions, tigers and other dangerous animals an Ohio man set free recently, or the chimpanzee that mauled the owner's friend.  Furthermore, Dodge says if the homeowner wasn't upfront about having the wild animal(s), that would be fraud and the company wouldn't pay any claims resulting from any mayhem they cause.