In yet another innovative move, Tesla Motors says they'd like to bundle the cost of your car insurance and future maintenance of your wheels into the price of your new car.
And in keeping with their aggressive stance on such innovations, Tesla say they've already begun experimenting with the idea in Asian markets and selling cars with insurance and maintenance included.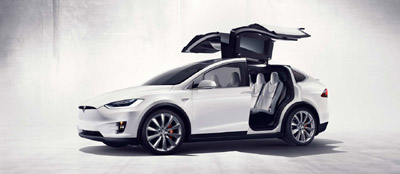 "(The idea) takes into account, not only the Autopilot safety features but also the maintenance cost of the car. It's our vision in the future (that) we could offer a single price for the car, maintenance and insurance," says Jon McNeill, Tesla's president of sales and services.
McNeill rolled out the idea during one of Tesla's earnings calls to investors.
What it means in the bigger picture is that insurance models are sure to change as cars improve in safety and self-driving functionality becomes more common. The thinking goes like this: if self-driving cars actually cut down the number of accidents, a drop in risk – and therefore in premium prices – should follow for consumers.
And insurers have taken notice of the potentially negative changes on the horizon to their bottom lines. Some have gone as far as to mention the possibility in their SEC filings noting that "driverless cars" would certainly have some impact on their overall business models.
A Bank of America – Merrill Lynch report from 2015 paid attention to the inevitable impact of such technological innovations on business. Entitled Thematic Investing; Robot Revolution – Global Robot & AI Primer, the report says that the top five "entry points for investors" for such disruption and impacts will occur in companies specializing in artificial intelligence, aerospace and defense, autos and transportation, financial services and healthcare.
The National Highway Traffic Safety Administration released a report that found Tesla vehicles were 40% less likely to be involved in crashes since the company rolled out their "Autopilot" functionality. That finding emboldened the carmaker when it comes to how their vehicles are viewed by insurers and Tesla CEO Elon Musk was forceful in his take on the issue.
"If we find that the insurance providers are not matching the insurance proportionate to the risk of the car then if we need to we will in-source it, but I think we'll find that insurance providers do adjust the insurance cost proportionate to the risk of a Tesla," Musk said recently.
But one this is certain, technology is rapidly impacting and disrupting the car insurance market, and it's sure to have an impact on how you buy auto insurance in the future.
The BOA- Merrill Lynch report says that as self-driving cars or autonomous vehicles with their sensors, radars, cameras, advanced driver assistance systems, software and data communication systems begin to take over the car market, the advances will make autos safer and more efficient as they rely less on human drivers and passive safety systems. The report predicts that cars with at least partial autonomous features will represent some 12-13% of the total auto market by 2025, and adds that by 2035, that market penetration will reach 25% and that fully "driverless" cars will comprise 9-10% of total sales.
Experts say that while "driverless" cars will potentially generate a positive economic impact and reduce road accidents in the US by 78%, there are still some major roadblocks to their full implementation.  First-line hurdles to the adoption of the technology are expected to include regulatory issues, cost, technological concerns about privacy and cybersecurity, ethical details and insurance.
Among the most critical concerns to insurers will likely be the cybersecurity aspect of driverless systems. The experts say more than one in two car buyers – 54% – say they fear connected cars will be hackable. Another one in three – 37% – say they'd avoid owning a driverless connected auto because of "privacy concerns."
No matter how the market forces ultimately shake out, the adoption of "driverless" cars is sure to have a potential long-term, negative demand impact on the auto insurance sector.