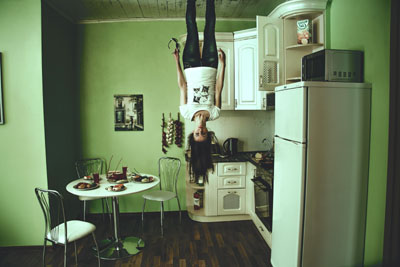 A consumer protection group recently helped review and enforce legislation in California which will impact renters and result in a drop in their renter's insurance premiums by an average of 40.6% for an annual overall rate savings to consumers of $11 million.
The drop in rates came as a result of action taken under Proposition 103, California's insurance reform law which requires that insurers open their books and justify their home, auto and business insurance rates before they take effect.
That law means consumers are authorized to request a public hearing when proposed rates for a company appear excessive. Consumers are entitled – by law – to a hearing if proposed rate increases for a particular company exceed 7%. To allow the public to monitor insurance companies' rates, Proposition 103 also requires the public disclosure of all items in an insurance company's rate application.
Action from the group resulted in three corporate affiliates of one insurer abandoning proposed rate hikes of 5.2%, 6.6% and 7.3% for each company. Consumer Watchdog objected to the requested increases and exercised its right to demand a hearing involving the companies because the overall rate increases requested exceeded 7%. Consumer Watchdog objected to the proposed rate increases.
Consumer Watchdog objected to a request to charge policyholders of an insurer's three affiliates nearly

$2 billion

for "management agreements and service contracts."
Consumer Watchdog also objected to a proposal to force policyholders to pay for advertising of sports sponsorships.
Following the intervention and analysis from Consumer Watchdog, the companies agreed to reduce the amount of rate changes they proposed, and the resulting total annual rate savings of $27 million for policyholders was approved.
Renters in particular would see overall rate decreases of -40.6% instead of the -9.9% decrease proposed by Farmers – an annual savings of $11 million. Consumer Watchdog says it pressed for the reductions to ensure policyholders won't pay for "excessive management fees" and "advertising expenses."
Type of Insurance

Requested Rate
Change (Average)

Implemented Rate
Change (Average)

Annual Savings

Renters

-9.9%

-40.6%

$11 million

Condo Owners

9.8%

3.2%

$5 million

Homeowners

7.3%

6.2%

$11 million
California authorities did permit the company to withhold advertising expense data from public scrutiny.
Consumer Watchdog says the group refused to join the proposed settlement as they found "there were serious concerns over specific problems" with the applications and objected to "procedures followed by the Department of Insurance." The group added that, in order to expedite the proposed rate decreases worth millions of dollars to consumers, they agreed to not challenge the settlement.
"The voters enacted these laws to ensure that consumers have a say in the rates they pay, especially when insurance companies are requesting huge rate increases. Keeping information secret and using loopholes to get around the rules undermines these consumer protections and ultimately leads to higher rates," said Consumer Watchdog staff attorney Jonathan Phenix.
Customers can expect rate changes to begin showing up in the form of lower premiums starting on May 30, 2017.