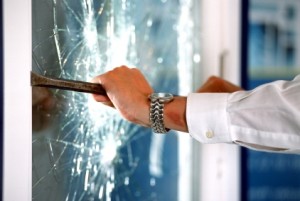 By Karla Sullivan
Many feel that when renting an apartment or home, management services or the homeowner will take care of everything if a tragedy occurs. It is not your responsibility and your landlords insurance will cover anything that happens. However, that is not always case because generally their policy does not cover your belongings.
Renters insurance can be a valuable commodity especially when you take it account what you own. A computer, television, entertainment system may be the common belongings as well as clothing. And what if you are photographer with valuable equipment or a musician with a variety of instruments. You may even have antiques and jewelry that cannot be replaced but don't even know it.
It is not just about how much you own, but what if someone gets hurt in your apartment, the landlord is generally responsible for the building itself and not for medical expenses of someone else. And what if you are sued? Renters insurance is generally affordable especially when you may have to cover someone's medical and legal costs. Many landlords require before you rent to have a renters policy.
We may think that are landlord is in control but what if someone else in the apartment building starts a fire or cause a robbery. Renters insurance can protect in those instances as well.
If you share an apartment with a friend or multiple roommates not related, insurance coverage can be more complicated. Most insurance companies recommend that each tenant have a separate policy but you need to ask that question when looking to make an insurance purchase.
Sometimes discounts are offered to bundle renters insurance with auto insurance. Also, some companies provide savings if you have working smoke detectors, fire alarms and burglar alarms. If you remain free of claims over time, discounts may also be offered so these are some questions you should also asked a qualified agent.
As we enter a new year, ill fate can strike at any time. Many begin the New Year with new financial goals so it is a great time to review your insurance needs. The Property Casualty Insurers Association of America urges us to consider the potential for natural disasters and making sure policies are updated accordingly.