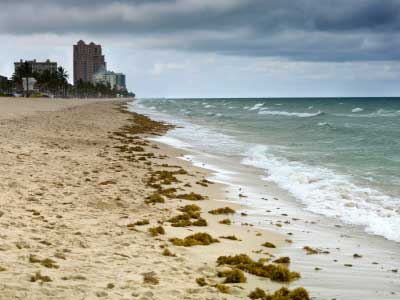 Both Democratic and Republican members of the U.S. Congress from Florida have backed a measure to impose limits on the amount of money insurers are allowed to charge consumers living in disaster-prone areas, according to a report in the state's Sun-Sentinel newspaper.
According to the Sun-Sentinel, the Homeowners Defense Act would provide for a national catastrophe fund intended to defray the huge costs that are frequently incurred when a severe hurricane or earthquake strikes a population center. Private insurance companies such as State Farm support the current Homeowners Defense Act because they believe the private market alone cannot provide the amount of coverage needed to handle large, catastrophic homeowners insurance claims in disaster-prone areas.
The paper reports the delegation sent a letter to House leaders, which stated "an alarming number of families across the country have already had their homeowners insurance coverage dropped or are currently slated for non-renewal by their insurance company, including tens of thousands of homeowners in Massachusetts, New York, North Carolina, South Carolina, Alabama, and Texas."
In addition, experts say, consumers in hurricane-prone areas should be aware their standard homeowners insurance might not cover flood damage. A government option, the National Flood Insurance Program, can offer coverage instead. The National Flood Insurance Program is due to expire on May 31, 2012.  Current legislation is being considered to extend the NFIP for five years that would also activate a number of reforms to the program.