Insurers predate the adoption of electricity. But it's innovation which sets precedents that ultimately result in tidal shifts in the way business is conducted, and while the US insurance industry alone produces more than $1 trillion of revenue a year, there's still plenty of room for growth – and room to take advantage of opportunities.
One outfit at the bleeding edge of how insurtech startups come into being, Plug and Play, say they plan to fund "this ancient industry into a new space. A modern and exciting frontier."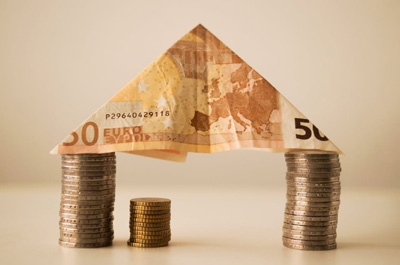 Plug and Play use their deep research capabilities to drill down into Fintech, Retail, IoT, and Health verticals, and they're now focusing their resources on insurance innovation. Using "bespoke deal flow sessions, themed workshops, and face-to-face interaction," the company says they'll be a the forefront when  it comes to bridging the gap between existing insurance powerhouses and young upstarts.
And on the flip side of the stodgy insurance infrastructure, outfits like Trov, a technology company revolutionizing insurance for the tech-empowered consumer, are finding willing backers. Trov just closed $45 million in Series D funding in partnership with Munich Re and HSB Ventures. Thus far, the total funding for the insurtech upstarts totals just over $85 million.
Trov says that mighty war chest will be employed to bring their "on-demand insurance capability to more people around the world, expand the categories of items it covers, and accelerate the development of new applications that leverage Trov's unique technology platform."
According to Munich Re, the strategy includes expanding their strategic alliance to include underwriting throughout Europe, Asia and South Africa and partnering with Sompo Japan Nipponkoa and Trov to offer on-demand insurance exclusively throughout Japan.
Scott Walchek, the CEO and Founder of Trov, says it's worldwide market forces and technological innovation which are driving insurtech's like his to prominence.
"Trov's early success in Australia and UK is demonstrating that modern consumers want a new way to protect their things. With the additional capital and extensive partnerships, soon millions of people around the world will be empowered to protect the things that enhance their lives whenever and however they want. By expanding our partnership with Munich Re and adding Sompo Japan Nipponkoa, we're building a stable of exceptional partners who will enable us to launch around the world with greater speed, efficiency, and local know-how," Walchek says. "The combined capabilities of key global insurance leaders will streamline our regulatory path and increase our go-to-market effectiveness in each new territory we pursue."
Andy Rear, CEO of Digital Partners at Munich Re, says Trov's model represents "a genuine innovation in insurance for an unserved or under-insured market. Our extensive footprint will surely help power Trov's rapid expansion to the most active markets around the globe."
As of now, the Trov app is available for free download on iOS and Android in the UK and Australia.
Walchek says that with nothing more than "a simple tap or swipe," Trov users are presented a personalized quote and can instantly turn insurance on (or off) for an individual item paying only for the coverage they require.'
He says the Trov app is driven by a cloud-native insurance platform which features micro-duration policies, algorithmic pricing, integrated billing and intelligent 'bot-assisted' claims.
Using the app, consumers can easily add their possessions to their list of covered items by snapping a photo of those items or receipts to add them to a coverage database.