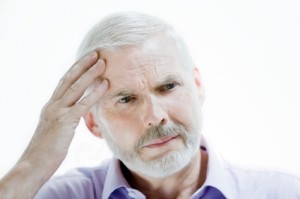 By Karla Sullivan
Gregory Alan Steen, 53, was arrested in Clovis, Calif. on 13 felony counts of grand theft, 13 felony counts of embezzlement and 12 felony counts of identity theft. An investigation by the California Department of Insurance (CDI) revealed that Steen, a licensed insurance agent, was allegedly mishandling clients' funds and using them for his own benefit.
This scheme involved three co-conspirators: Sara Vann, 37, of Studio City, Patricia Ramirez, 40, of Clovis, and Lisa Bennett, 44, of Fresno.
"Steen and his co-conspirators have displayed a blatant disregard of the law and has stripped consumers of their money and their trust," said Insurance Commissioner Dave Jones. "The charges they are facing are not to be taken lightly and should make others think twice before assuming they can get away with swindling seniors."
CDI began its investigation when notified in March 2010 that Steen, a partner at Soutas and Associates Insurance Services, LLC, allegedly charged one of his clients $1,500 to oversee her elderly father's Veteran Affairs benefits and annuity funds, but failed to do so. Evidence obtained during the investigation revealed that Steen enticed his senior victims to make him the trustee on their trusts or executor of their wills, which gave him full access and control of their finances.
Steen was found to blatantly disregard his customers' wishes and neglected to disperse estates to the intended beneficiaries. Investigators believe Steen targeted dozens of seniors and misappropriated more than $56,000 for his personal benefit.
Anyone can become a victim of identity theft but especially seniors as they are more vulnerable. Many may be socially isolated with little family to rely on and even are suffering from early memory loss. Scammers certainly pick up on this as Steen did and usually they are in a stable financial position. And seniors don't want to report a problem since they do not want to give family members the indication that they may be incapable of managing their own money.
You can protect your self by asking questions and those that handle your business and estate must offer a thorough resume of trustee. Check and double check credentials, reviews etc. Never sign blank forms, demand detailed bills, stay away from free services, contact your state insurance department to make sure the agent and company are licensed and have a good reputation.
National Insurance Crime Bureau can also help you if you think that you have been scammed or have questions concerning identity theft. You can also contact the Coalition against Insurance Fraud.