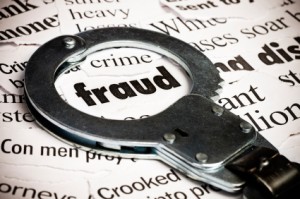 By Karla Sullivan
Today, Steven Orenstein, 57, a marriage and family therapist, and Erin Kayem, 42, a licensed speech therapist, were arrested on multiple felony counts of health insurance fraud for allegedly billing Anthem Blue Cross for services amounting to $3.5 million that were never provided. Both providers have been charged with insurance fraud, conspiracy to commit grand theft and grand theft.
"Health insurance fraud is a multi-billion dollar criminal enterprise in California that everyone pays for through higher premiums," said Insurance Commissioner Dave Jones. "Medical providers are in a position of great trust; unfortunately, the providers in this case broke that trust when they fraudulently billed for services never performed. One of my top priorities as insurance commissioner is to investigate health insurance fraud and put scammers like Orenstein and Kayem out of the business of ripping off insurers and consumers."
Anthem Blue Cross investigators contacted the Department of Insurance for suspected provider fraud. Working with Anthem, department investigators found Steven Orenstein, owner of the Brain Enhancement Institute (BEI) and Erin Kayem, owner of Neurodevelopment Learning Institute (NLI), were billing for services not provided.
Billings for two patients who were seen at BEI and NLI were reviewed and investigators discovered that they billed for multiple services the therapists did not actually provide. In one case, a patient visited the facility for 12 sessions but the insurance company was billed for 59 sessions. Another patient visited NLI for six sessions and Anthem was billed for 74 sessions.
As out-of-network providers, Orenstein and Kayem billed a total of $3.5 million and received nearly $1 million. Orenstein was booked at the inmate reception center in Los Angeles and Kayem was booked at Lynwood Sheriff's Station. Bail for each is set at $350,000 and both face up to 65 years in prison if convicted on all felony counts.
According to the Department of Health and Human services, the Federal government won or negotiated over 2.3 billion in health care fraud judgments and settlements. As a result of these efforts, as well as those of preceding years, in FY 2014, approximately $3.3 billion returned to the Federal government or paid to private persons. In FY 2014, the Department of Justice (DOJ) opened 924 new criminal health care fraud investigations. Federal prosecutors filed criminal charges in 496 cases involving 805 defendants.
And as a consumer, if you suspect billing fraud, here is what you can do. If you have experienced a true healthcare provider fraud scheme, contact the fraud investigation bureau of your state. The National Health Care Anti-Fraud Association (NHCAA) lists the different Insurance Fraud Bureaus by state here.
If your physician is involved in the medical billing fraud you are reporting, you should also alert your state's medical board to report suspicion of unethical or fraudulent practices. The Federation of State Medical Boards lists the nation's medical boards by state on this page.
If you are a participant in the Affordable Care Act, you can report suspected fraud by calling 1-800-318-2596.