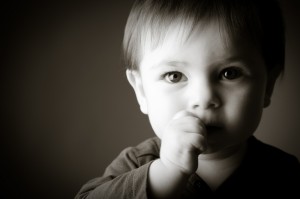 For some couples, having a baby is a basic and natural process, but for some, it needs a boost from science.  Whether it's a physical or medical problem or a same-sex couple, sometimes an assist with in vitro fertilization and a surrogate parent is the answer.
In 2006, California had the most IVF births with 95, followed by New Jersey with 92. The remainder of the top five states was Florida with 30, and Massachusetts and Texas with 25, according to the most recent data provided by the Council for Responsible Genetics (CRG) of Cambridge, Mass.
In 2009, the Centers for Disease Control and Prevention released its "Assisted Reproductive Technology" (ART) report that provides statistics on the success rates of in vitro fertilization procedures.  According to the report, there were 60,190 infants born in the U.S. that were the result of ART.
The process involves a number of professionals,  including insurance specialists.
It is, says James Gartland, general counsel for Beitler Services of Hoboken, N.J., an IVF and surrogate insurer, "a niche industry."
Beitler is one of a handful of companies that provide medical insurance coverage for surrogacy.  The company writes policies through Lloyd's of London.  Similar to an employer covering an employee with health insurance, surrogacy insurance covers any medical complications that may arise during the pregnancy.
"Generally, it's an arrangement between parents and the egg/sperm donor," says Gartland. "The intended mother does a step-parent adoption after birth."
"In gestational surrogacy with no genetic link, the intended parents pick up all the expenses because most health insurance companies don't pick up the expenses of the gestational carrier," he says.
Gartland suggests that parents considering IVF be upfront with their insurer and ask them if it's covered.  If not, then they need to pursue other options.
"You need to provide for coverage in case of complications. If there are complications, they can be quite expensive," says Gartland. "But once the baby is born, it's covered under the parent's insurance."
While the cost of IVF varies, Gartland says it can easily top $100,000 and sometimes approaches $200,000, and that doesn't include a fee to the surrogate, which averages about $20,000.
"You need to pay a fee to the surrogate, for any lost wages for the surrogate, a monthly fee during pregnancy and all medical costs," says Gartland.
"All sorts of issues are raised with surrogacy," says Gartland. Foremost among those is whether the couple looking for a surrogate mother lives in a state where it's legal.
According to the 2010 report, "Surrogacy in America," by the CRG, there is a mish-mash of state laws dealing with surrogacy.  Some states don't address the issue at all, while others like Mississippi and New York, don't recognize surrogacy contracts and won't enforce them if they're brought to court.  Other states, like California and New Jersey, are much friendlier to surrogacy and have laws that recognize the process and spell out the rights of the surrogate and the parents.
Still, there are issues within surrogacy that are addressed differently in each state. If a mother can't carry a fertilized egg until birth, some states allow that egg to be transferred to a surrogate.  Some states don't allow the surrogate to be compensated and some assign parental rights to the surrogate, meaning the parents have to adopt their own child.
"It all boils down to the issue of a woman carrying a fertilized egg to which she has no genetic connection," says Gartland. "The laws are confusing.  In New York it is prohibited, but in Connecticut and California it is permitted. In New Jersey, the surrogate has parental rights and any contract to give up those rights is unenforceable."
For  any couple using IVF to produce a child, jumping through all of the legal hoops is probably worth it in the end,  but the process is not cheap and it's not for the fainthearted.
"In the last 15 years, surrogacy has become an issue with health insurers," says Gartland. "They know what the cost of an average birth is and when it goes over that, they ask questions. When they find out a birth is with a surrogate, they won't cover it in many cases. While they won't directly say they won't, if they find out surrogacy is involved, they probably won't cover it. They're mostly silent on the issue, which is why couples involved with IVF need to ask a lot of questions ahead of time."
Because there is no national clearinghouse on surrogacy, Gartland says it's difficult to put a dollar amount on the size of the business, but he says it's well over $1 billion nationally.
"It's a growing business," he says. "Sometimes the mother can't physically carry a child.  Some people put families off because of careers or other reasons and when they want to try, age presents a problem. There are gay and lesbians who want to start a family and because of obvious reasons need to go the IVF route.
"This is certainly a situation that has some moral and religious implications, but that's not what we look at," says Gartland.
Pages: 1 2