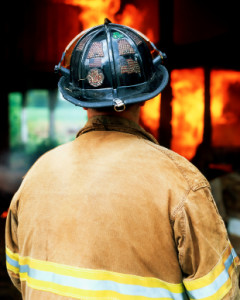 By Emily Miller
On Thursday, March 26, an explosion caused panic in the East Village area of New York City as three buildings were destroyed by the incident.
Two people were killed and 22 were injured in Thursday's explosion, which city officials suspect was caused by a gas leak. Three businesses were also destroyed – Sushi Park, Pommes Frites, Sam's Deli.
In 2013, 308 catastrophic events occurred, including 150 natural catastrophes and 158 man-made disasters, according to Swiss Re. Man-man disasters – such as the East Village explosion – caused about $8 million in insured loses while natural catastrophes caused about $37 billion.
Damage to insured properties caused by the explosion are likely covered by standard property insurance policies, according to the Insurance Information Institute (I.I.I.).
A standard homeowners insurance policy includes four essential types of coverage, which include:
Coverage for the structure of your home
Coverage for your personal belongings
Liability protection
Additional living expenses in the event you are temporarily unable to live in your home
Homeowners insurance policies – including condos and co-ops – typically cover damages caused by explosion, fire, smoke and building collapse.
Renters who have renters insurance also have coverage for their personal possessions.
Both renters and homeowners will likely have coverage for the cost of additional living expenses if their homes are uninhabitable due to damage or destruction of the property.
On the other hand, business owners have coverage under their business owners or commercial policy for damage to the building (if they own them) and inventory as well as for the personal possessions of their employees. Business income – also known as business interruption – coverage may also apply.
Business income reimburses a business owner for lost profits and continuing fixed expenses during the time that a business must stay closed while the premises are being restored because of physical damage from a covered peril, such as a fire or explosion.
It may also cover financial losses that occur if civil authorities limit access to an area after a disaster and their actions prevent customers from reaching the business premises. Depending on the policy, a business may also have glass coverage if their glass store front has been destroyed.
Cars damaged by the explosion (or similar incidents) are covered under the optional comprehension portion of an auto insurance policy.
Aside from homeowners, auto and even business insurance, incidents such as the East Village explosion highlight the importance of purchasing life insurance as catastrophic life events can happen at any time. Having a life insurance policy in place could help lessen the financial stress a family goes through after losing a caregiver or the primary bread winner.