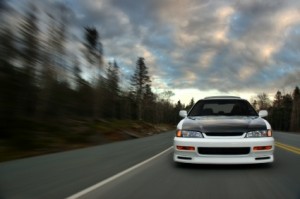 Purchasing auto insurance can be tricky, especially when it comes to understanding what a policy covers and the amount of coverage needed to best fit your needs. If you neglect to buy it, your finances could be jeopardized – especially if you're involved in a costly car accident. Plus, in most states, it is illegal to drive without it.
Understanding liability limits
An example of how car insurance limits are written would be: 100/300/50
1st number: maximum bodily injury liability per passenger
2nd number: maximum bodily injury liability per accident
3rd number: maximum property damage liability per accident
In a nutshell, car insurance has a number of layers. It primarily consists of liability, medical payments or personal injury protection(PIP), collision and comprehensive and uninsured/underinsured motorist coverage.
What's liability coverage?
Liability is exactly what it sounds like. If you find yourself in a car accident and it's your fault, you are liable for the cost of paying for injuries that you actions caused — in addition to the cost of paying for property damages.
Most states require that drivers to have liability insurance. Even those that don't require it, mandate that you show proof of financial responsibility — meaning you'd have enough assets to pay for damages you caused in an accident. According to the National Association of Insurance Commissioners (NAIC), bodily injury liability primarily covers lost wages, medical bills, rehabilitation expenses, legal fees, court costs, and pain and suffering. Property damage liability covers repair costs and damage to the other party's car or to their property.
States that require liability insurance have set minimum levels of coverage you must carry. According to the recent Insurance Information Institute (III) fact book, New York residents are required to carry $25,000 of bodily injury coverage per passenger, $50,000 of maximum bodily injury coverage per accident and $10,000 of property damage coverage per accident — referred to as 25/50/10 coverage (see chart). However, state minimums may not always be enough.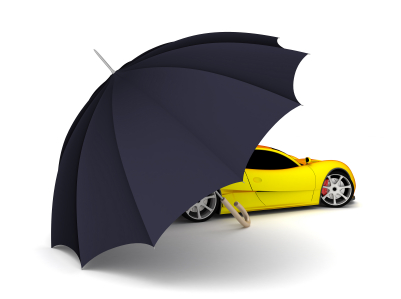 Things to consider when shopping for auto insurance
Liability coverage.
When purchasing a policy you might want to get a policy that has the same level of bodily injury liability per person and property liability coverage, says Knauf.
Maintain a good credit rating. Insurance companies use credit ratings to determine if they should insure you and how much you should pay for a policy. If you keep a good credit rating this will help you get an affordable price for auto insurance.
Even so, Knauf says that when shopping for a policy, you should not be afraid of your credit rating.
"If someone has really bad credit due to an unusual circumstance and a one time bad thing has happened such as divorce or sudden job loss, they should ask the agent or insurance company if they will take that into account," says Knauf. "Insurers will make an exception for people who have extraordinary circumstances."
Does your policy cover rentals? If you only have one car, you might want to make sure a car rental is covered. If you have to pay for a rental out of pocket, it can be pricey.
Remember, you have a 48-hour window to file a claim after an accident. This is the car insurance rule of thumb, so it's important to call your agent right after an accident and not wait.
A higher deductible can lower your premium, but…
"To determine how high or low your collision and comprehensive deductibles should be, consider that higher deductibles lower your premium but increase the amount you must pay out of your own pocket if a loss occurs," says Holly Anderson, spokesperson for State Farm. "Ask yourself how much you would be willing to and able to pay on short notice in order to save on your premium.
Shop until you drop. "When comparing companies, make sure you're comparing the same levels of coverage," suggests Anderson.
Are there any discounts? Car insurance companies offer a number of discounts for everything from "safe driver" discounts (if you rarely have an accident) and if your child maintains good grades at school. If you get your home insured from the same company, you can also take advantage of discounts, advises Knauf.
Drop collision if your car is too old. If you have an older car and it gets totaled, the insurance company will pay you what the car is worth. If it is only worth a couple thousand dollars, it's hardly worth it to continue to pay for collision coverage, suggests Knauf.
Ask your agent if the customized parts on your car are covered. "If you have features on your car such as a wheel chair lift, or even special paint, find out if they are covered in your policy," says Knauf. "Some insurance companies call it a 'customization endorsement' that are special valued policies that recognize an unusual value on a car."
Source: Insurance Information Institute, PCIAA, State Farm
Loretta Worters, spokesperson for the Insurance Information Institute (III), advises that policyholders should not rely on a minimum amount of liability coverage. The insurance industry generally recommends liability limits of 100/300/50.
"You don't want to only have a minimum amount of coverage," says Worters. "If the cost for damages exceeds your limit, you will have to pay the remainder of the bill out of your own pocket."
If your liability limits are too low and you cause an accident, you may end up paying for the remainder of the damages out of your own pocket. An expensive car accident can put your financial security at risk. If someone sues you, without a higher limit of coverage you're personal assets could be at-risk.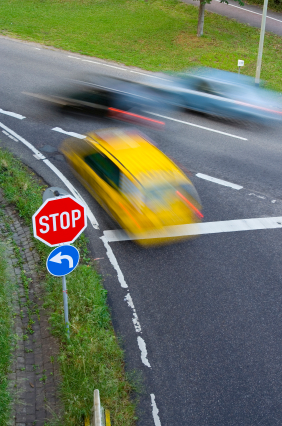 Worters recommends at least $100,000 of bodily injury coverage per person and $300,000 of bodily injury per accident. As for property damage liability, most insurance professionals recommend at least $50,000 of coverage per accident.
"Anyone who has a home should not be buying the minimum limits of the state they live in," says Lynn Knauf, spokesperson for Property Casualty Insurers Association of American (PCIAA). "If the claim is high enough and it goes over their limit they may have to tap into their assets to pay the remainder of the damage or injury costs."
What's collision coverage? Collision coverage is not required by law, but bank lenders may require you to purchase it if you still have a loan on your car. Unlike liability coverage, which pays for damages you caused to other vehicles or property, collision coverage pays for repairs to your vehicle after an accident, according to PCIAA. Collision coverage is generally sold with a $250 to $1,000 deductible, according to III. The higher deductible you choose, the lower your premium.
What's comprehensive coverage? Comprehensive coverage is also not required by law, but may be required by your bank if you still have a loan on your car. It pays for damage that was not the result of a car accident. This can include losses due to theft or damage caused by contact with an animal. For example, if a tree fell on your car and damaged the roof and windshield, this type of insurance would have you covered. According to III, it also covers losses due to fire, falling objects, missiles, explosions, earthquakes, windstorms, hail, flood and vandalism. Collision coverage is generally sold with a deductible between $100 to $300, according to III. Again, you may choose a higher deductible to save money on your premium.
What's uninsured (UM) and underinsured (UIM) motorist coverage? As the name suggests, uninsured motorist coverage protects you from uninsured and hit-and-run drivers. Underinsured coverage protects you from other drivers who have insurance but with low coverage levels. For example, let's say you're involved in a car accident that isn't your fault and your car suffers $12,000 worth of damage. But the other driver has insurance with a limit of $10,000. If you don't have underinsured motorist coverage, you'd have to pay the difference.
What's MedPay or Personal Injury Protection (PIP) coverage? According to III, medical payments insurance (known as MedPay) is coverage in which the insurance company agrees to reimburse you and others up to a certain limit for medical or funeral expenses as a result of bodily injury or death by accident. Payments are without regard to fault.
Personal Injury Protection (PIP) coverage is coverage that covers the treatment of injuries to the driver and passengers of the policy holder's car, according to III.
Knauf recommends getting MedPay if you don't have health insurance.
"If you're injured in an accident and it has been determined that it's your fault, the other person's liability isn't going to cover your medical expenses," Knauf says. "It's best to have MedPay, especially if you don't have health insurance. If you have a health insurance, most states require or make it optional for drivers to get a minimum amount of medical coverage."
What's a no-fault state?
Some states have what's called "no fault laws." If you live in one of those states, your own car insurance will reimburse you after an accident – regardless of who was at fault. According to III, there are 12 states and Puerto Rico that have no-fault laws. The states are Florida, Hawaii, Kansas, Kentucky, Massachusetts, Michigan, Minnesota, New Jersey, New York, North Dakota, Pennsylvania and Utah.
Get a referral. Insurance companies survive on referrals. Ask people's opinions of which company or agent is best to work with, suggests Worters.