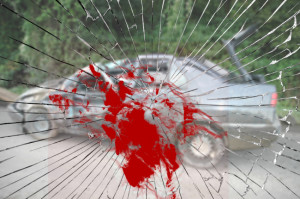 By Karla Sullivan
According to the National Highway Safety Administration, reports indicate that after an increase in motor vehicle crash fatalities in 2012, fatalities on US roadways in 2013 resume a decline that had started seven years prior. The Nation, however, still lost 32, 719 people in crashes in 2013 though down from 33,782 causalities in 2012.
The number of people injured had fallen from 2.4 million to 2.3 million. Fewer than 318 motorcyclists lives were lost in 2013 – a significant decrease of almost 6 percent. Alcohol impaired driving fatalities decreased by 2.5 percent from 2012 to 2013
Four technological developments can take some credit which are the following
· Vehicle safety appliances such as seat belts, air bags and other safety equipment
· Safer roads and improvements to existing roads
· Behavioral programs to make people drive more safely due to drunk driving or a result of too many violations
· Vehicle safety design to improve structure
Research has found that lap/shoulder seat belts, when used, reduce the risk of fatal injury to front-seat passenger car occupants by 45 percent and the risk of moderate-to-critical injury by 50 percent. In 2011 alone, seat belts saved an estimated 11,949 lives.
T-WORKS, a Kansas program, authorized by the Legislature in 2010, is designed to address the kinds of transportation needs raised in the report. According to the report, more than 7,700 miles of roads have since been improved under the program. In the next five years, an additional 5,000 miles of roads are expected to be improved. Other States have consistently followed with successful road improvement projects similar to Kansas.
Other technologies, such as adaptive cruise control (which automatically maintains a safe distance from the car ahead), forward collision mitigation (which automatically brakes preventing the vehicle from striking an object), and lane departure warning, are available as options on some vehicles.
Safety is NHTSA's number one priority.
Their mission is to reduce the number of deaths and injuries on the nation's roadways by getting drivers, pedestrians and cyclists to change their behaviors once they get behind the wheel or on the streets. High-visibility campaigns, supported by state and national advertising, have really helped them maintain their goal.
Driving while distracted because of cell phone use is another increasing concern. Due to states introducing laws banning hand held cell phone use and texting while driving, has also decreased fatalities.
More than 10,000 law enforcement agencies across the Nation commit to participating in the seat belt enforcement mobilization and national impaired-driving enforcement crackdown campaigns each year. Special emphasis has been placed on conducting highly visible enforcement in States with especially high numbers and/or rates of alcohol-related traffic fatalities.
Finally, the chances of dying in a crash in a late-model vehicles has also fallen, according to the Insurance Institute for Highway Safety.
"This is a huge improvement in just three years, even considering the economy's influence," says David Zuby, IIHS executive vice president and chief research officer. "We know from our vehicle ratings program that crash test performance has been getting steadily better
IIHS has published death rates by make and model periodically since 1989, at first for cars only and later for all passenger vehicles. The rates include only driver deaths because the presence of passengers is unknown. Fatality counts are taken from the federal Fatality Analysis Reporting System.