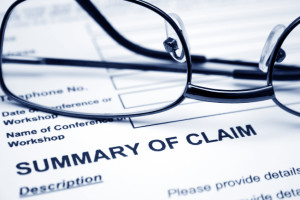 By Emily Miller
Sheronda A. Harris, Forestville, Maryland resident, recently totaled her car after hitting a Metro transit bus. She thought she could add insurance coverage before reporting the accident, ultimately tricking her insurance company into paying for her vehicle's damage.
This type of insurance fraud is called 'crash and buy' and is becoming a growing trend in Maryland.
It is a scheme that involves a uninsured driver getting into an accident, buying insurance after the fact and then making a claim after the policy has taken effect.
'Crash and buy' schemes constitute a quarter of the fraud investigations conducted by the Maryland Insurance Administration (MIA), the independent State agency charged with enforcing insurance laws.
As a result, Harris was ordered to pay nearly $20,000 in damages and a penalty fee. She was ordered to reimburse her insurance company $15,060.48 in damages and to pay a $4,500 penalty to the MIA for committing fraud.
"It's this kind of illegal action that hurts all consumers," said Insurance Commissioner Al Redmer, Jr. in a press release. "Everyone ends up paying higher premiums when someone cheats an insurance company."
The FBI estimates that families pay as much as an extra $1,000 per year as a result of insurance fraud and fraudulent claims.
Overall, the Coalition Against Insurance Fraud estimates, up to $80 billion is paid out for false claims annually. This figure includes all lines of insurance. It is also a conservative figure because much insurance fraud goes undetached and unreported.
Insurance fraud is the second most costly financial crime in the United States; Second to income tax evasion.
According to the Coalition Against Insurance Fraud, the following areas are impacted the most by insurance fraud:
Higher insurance premiums throughout the entire industry
Businesses increase prices for goods and services due to rising insurance premiums
Lost personal income and savings, as fraud schemes steal money directly from policyholders
People's health, lives and property are often endangered by insurance fraud schemes\
Ruined credit
Job loss due to fraud schemes
Diverts government resources, as fighting insurance fraud is a major expenses for federal, state and local governments
Harris's case is one of 36 civil fraud cases that the MIA has taken action on since the agency recently gained authority to pursue civil cases.
To date, the agency has assessed $141,500 in penalties and ordered $56,845.83 in restitutions for these cases. MIA investigations have also resulted in 1,270 criminal convictions since its Fraud Division formed two decades ago. The division is staffed with retired police officers and prosecutors. Cases range from falsifying receipts to support a homeowners insurance claim to filling false claims for lost income.
More information regarding the MIA can be found here.
An important aspect to note about insurance fraud is that a person does not even need to collect money to commit insurance fraud. Simply filling a false claim, even if it is later withdrawn, is enough to constitute fraud.